Dixie Belcher
Founder and Director
Dixie was commended as a Giraffe Hero in 1998 for her work bridging Soviet Union and the USA during the Cold War. Giraffe Hero Commendations are given to people who stick their necks out for the common good. For more information, click here.    
Contact Dixie
---
Bob Sylvester
Director
Bob will be working to reorganize the Marine Debris – Beach Clean-Up Program in the Juneau area (For Spring 2015). He looks forward to partnering with the many great organizations that work to address these issues in the Juneau area. More Information will be forthcoming.
Contact Bob
---
Kathy Hill
Secretary
Contact Kathy
---
Mihael Blikshteyn
Board of Directors, Web and Social Media Architect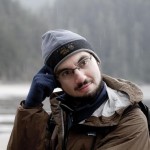 Mihael is a conservation fishery biologist and photographer. Born in St. Petersburg, Russia, Mihael has lived in Alaska and on the US Pacific Coast for over 10 years. His interests with Turning The Tides are primarily focused on curbing the widespread prolifireation of a "disposable culture" – use of disposable plastic bags, cups, utensils, etc. He is also Turning The Tides IT person. To see his photography website, visit http://www.mihaelblikshteyn.com
Contact Mihael
---
Arjun Raman
Scientific advisor
Arjun is a biology researcher and science advocate who believes the greatest failure of modern society is the unabated destruction of life-sustaining habitats leading to astonishing loss of biodiversity. Growing up in California, Arjun realized that life and nature are dynamic processes of nonlinear interactions. The static, mechanistic and linear view that pervades biology has not only proved inaccurate, but has also caused numerous atrocities to the biosphere and the Earth. Since receiving a PhD in Cell Biology in 2012, he has been investigating the interconnections of living systems and the relationship with environmental surroundings. His goal with Turning The Tides is to raise awareness about the present state of the planet and protect our future through rational consensus building and action.
---
Cadie Buckley
Scientific advisor
Cadie is a scientist, educator and environmental activist. She grew up in Alaska and believes nature is the greatest teacher. She received her PhD in Molecular Bioscience and Bioengineering from the University of Hawaii in 2011. She has taught courses in algology, marine ecology and zoology, as well as, anatomy and physiology. Prior to graduate school she worked on projects with the University of Alaska Southeast and NOAA involving seaweed nutrient allocation, habitat ecology and food webs. Her interests with Turning the Tides are focused on launching environmental awareness about the state of the oceans through science, education and data sharing.